At Coffelt Land Title, we put your needs first with professionalism and integrity. As a partner in your real estate buying experience, we want to see you succeed. Start the conversation today on how we can assist you in growing your business and improving your first impressions.
Neighborhood Marketing & Farming
CONNECTING THROUGH INNOVATION
ZOCCAM. YOUR VIRTUAL COURIER.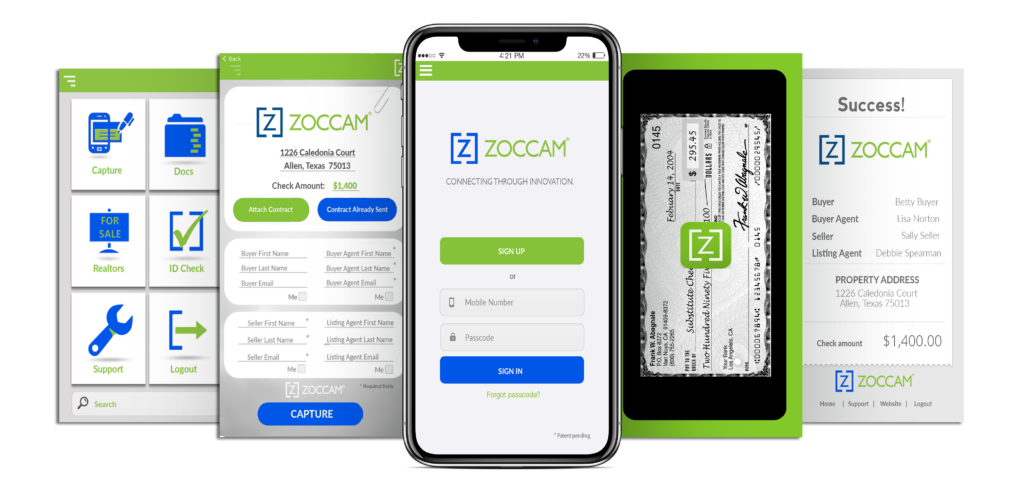 Get on Board with ZOCCAM!
Take manual delivery, deposit & document management out of your closing process. Reduce risk and transaction time while increasing security and transparency. Create trust in the transaction by authenticating the borrower's identification.

Value Reinforcement and Brand Awareness
Title Companies & Lenders will benefit from logo and exposure displayed on the platform and email notifications.

Faster Sales Cycles
ZOCCAM may be used at any time which means that orders can be opened at the time the contract is executed. Because ZOCCAM is available anywhere @ anytime, contracts and funds can be deposited 24/7.
Consumer Empowerment and Transparency Savings
ZOCCAM's notification system allows the parties to receive information about the closing process and confirms delivery of the contract and deposit.

Decreased Liability by Following Pillar 3
ZOCCAM prevents the buyer's check from being handled by numerous people including your Title Company employees. ZOCCAM ensures protection of the consumer's NPI and by taking out manual deposits from your escrow process, the Title Company and Real Estate Agent are protected from possible security breaches due to mishandling of checks.

Cost Savings
ZOCCAM is a no cost platform to the Real Estate agents and buyers. It saves money by decreasing the time spent by individuals picking up funds, affecting the deposit to the Title Companies and Lenders while entering the order.
ZOCCAM streamlines the home buying experience by enabling the parties to securely send funds & documents, as well as, authenticate the borrower's identity.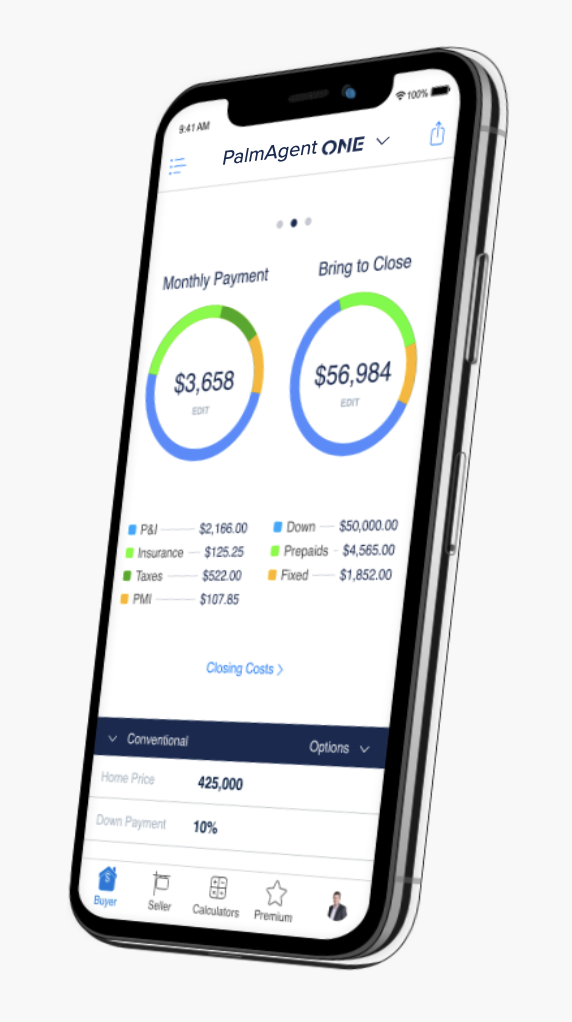 Numbers Made Easy
Experience real estate's #1 closing cost app, PalmAgent ONE.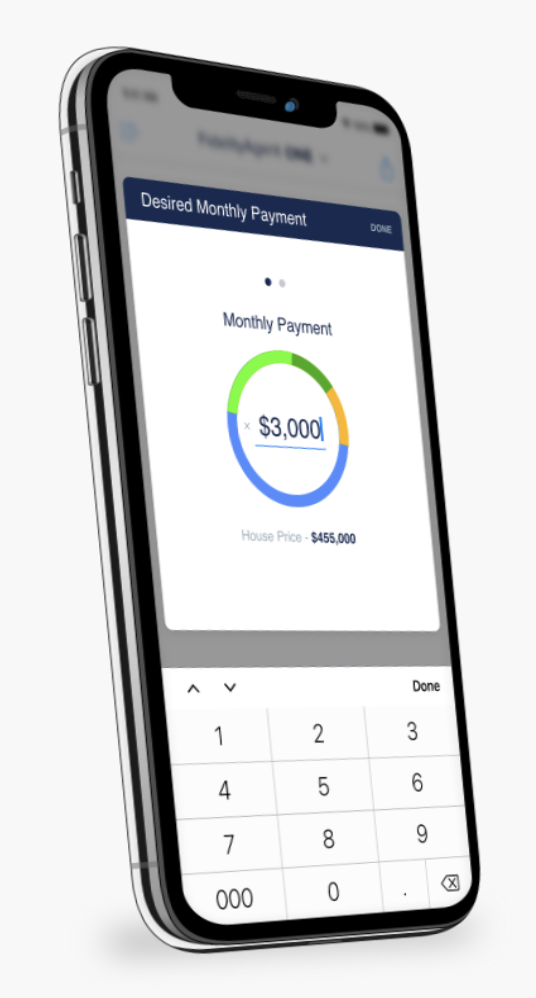 Buyer Estimates
Calculate the two numbers your buyers care about most: total monthly payment (PITI) and closing costs.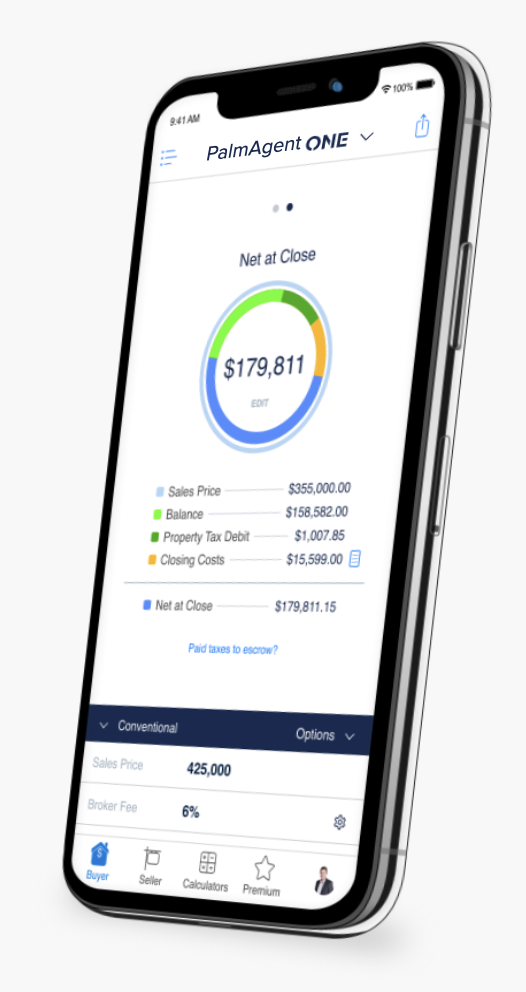 Seller Net Sheets
Regardless of price, neighborhood, or motivation, every seller wants to know the same thing: what will I net? Run a net sheet from anywhere in seconds.
Start the conversation today on how we can assist you in growing your business and improving your first impressions.